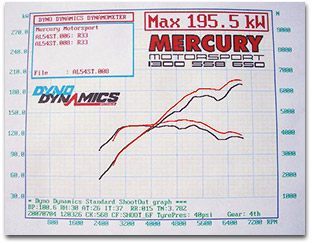 During our extensive testing and development period we headed off to Mercury Motorsport in Brisbane to see how our SuperSparkô coils compared against the old Nissan factory items. The results were outstanding, with the Super Spark coil packs achieving a whopping 14rwkw gain during the rev range and at peak power 6kw at the wheels. Not to mention a much smoother power delivery and reduced fuel consumption.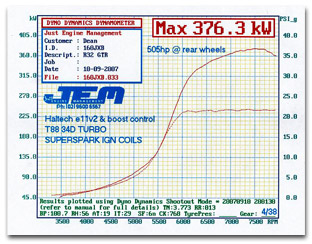 Dean from High Performance Imports traveled down to JEM in Sydney to tune his Nissan R32 GTR skyline. With the modifications the GTR had so far it was only capable of reaching 355kw at all four wheels with 19psi of boost due to ignition break down. After fitting SuperSparkô coil packs Dean was able to turn the boost up from 19psi to 22 psi without any ignition break down. This resulted in a peak power difference of 20.7kw at all four wheels! Without SuperSparkô ignition coils the tune and power level would not be possible as the standard items were breaking down at the lower boost settings.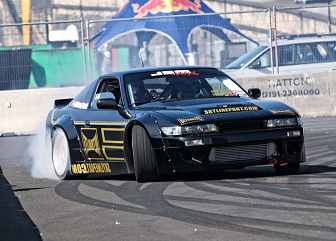 Skylinepart.com is the Super Spark UK agent and is not scared of pumping out 600hp+ cars on a regular basis. This Latest weapon uses and rb30 bottom end with rb26dett head , gt35 turbo and the list goes on. With a few more upgrades more power is expected . The car runs competitively throughout the British drift championship running no less then Super Spark coil packs day in and day out.